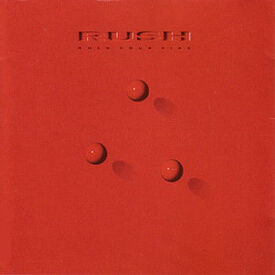 Hold Your Fire is the 12th studio album for RUSH. RUSH continued to toy around with new froms of music on this album, for example the song "Tai Shan" is inspired by ancient chinese musical traditions. The band Til' Tuesday's singer and bass player, Aimee Man contributed with vocals for the song Time Stand Still.
Track ListingEdit
Force Ten
Time Stand Still
Open Secrets
Second Nature
Prime Mover
Lock and Key
Mission
Turn the Page
Tai Shan
High Water
On a Side Note...Edit
Geddy Lee said in a later interveiw, that Tai Shan was an "error" and "we should have known better."
Like the 3rd album Caress of Steel, this album was a huge comercial failure, yet, it reached gold certification shortly after it's release.
Though it reached gold shortly after its release, it never had got platinum certification.
This album marked the first time Lee used a Roland D-50 keyboard.
The song Time Stand Still became a concert staple since it's release.